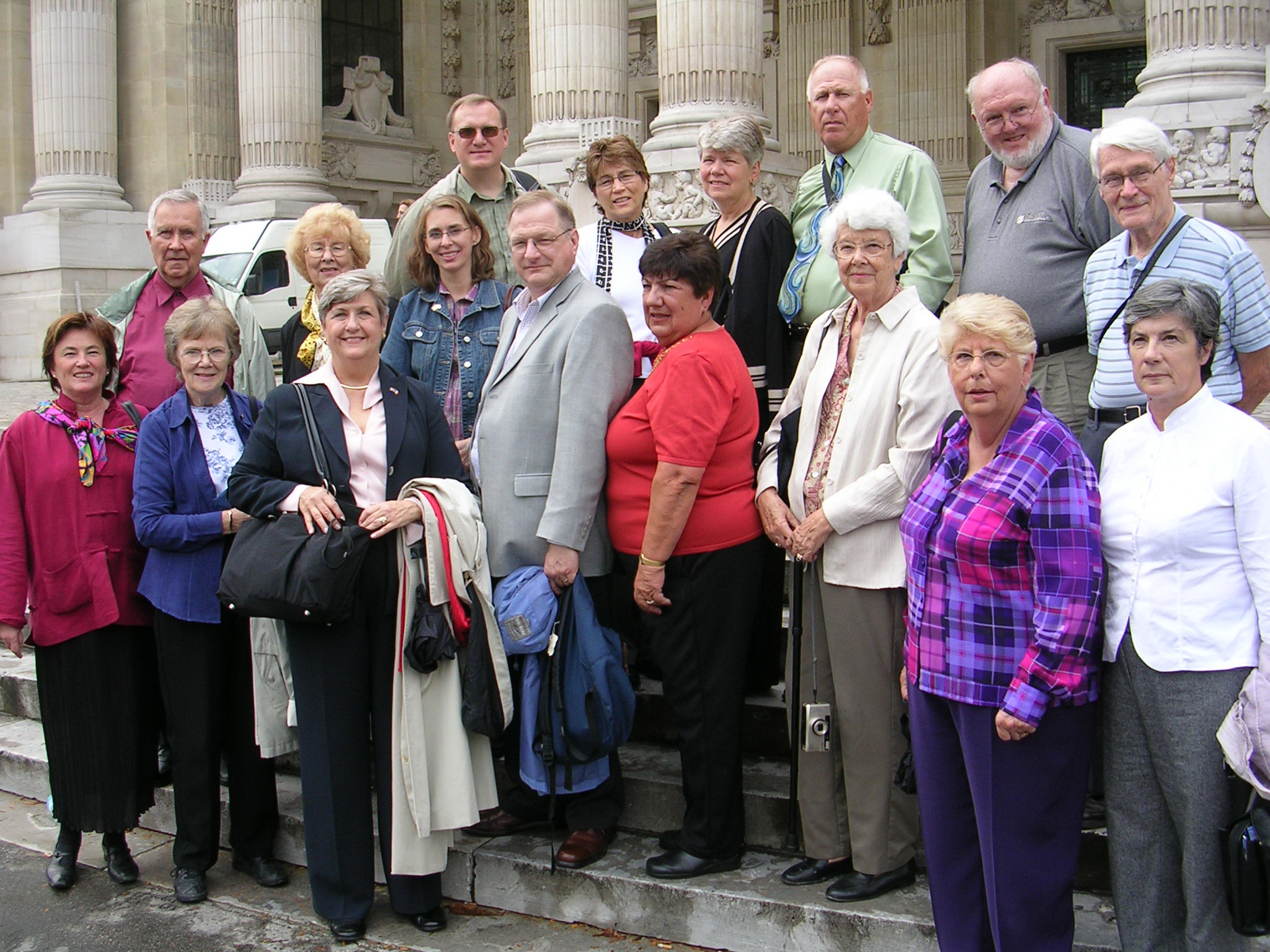 Mount Prospect and Sèvres Delegates during a 2007 exchange extended the trip by traveling to Normandy and WWII battle locations.  Photo above was taken in Paris. It shows  Mount Prospect and Sèvres, France delegates who took trip to Normandy – Brittany. 
Elected and appointed officials from Sèvres and Mount Prospect took a high-speed train from Paris to Saint Malo in Brittany. Saint Malo is an old city built of granite and was used by German armies in WWII as a strategic harbor.
Also going on the extended trip were Sèvres Mayor François Kosciusko-Morizet, his wife Bénédicte, and a tour guide to explain battles along the coastline during WWII.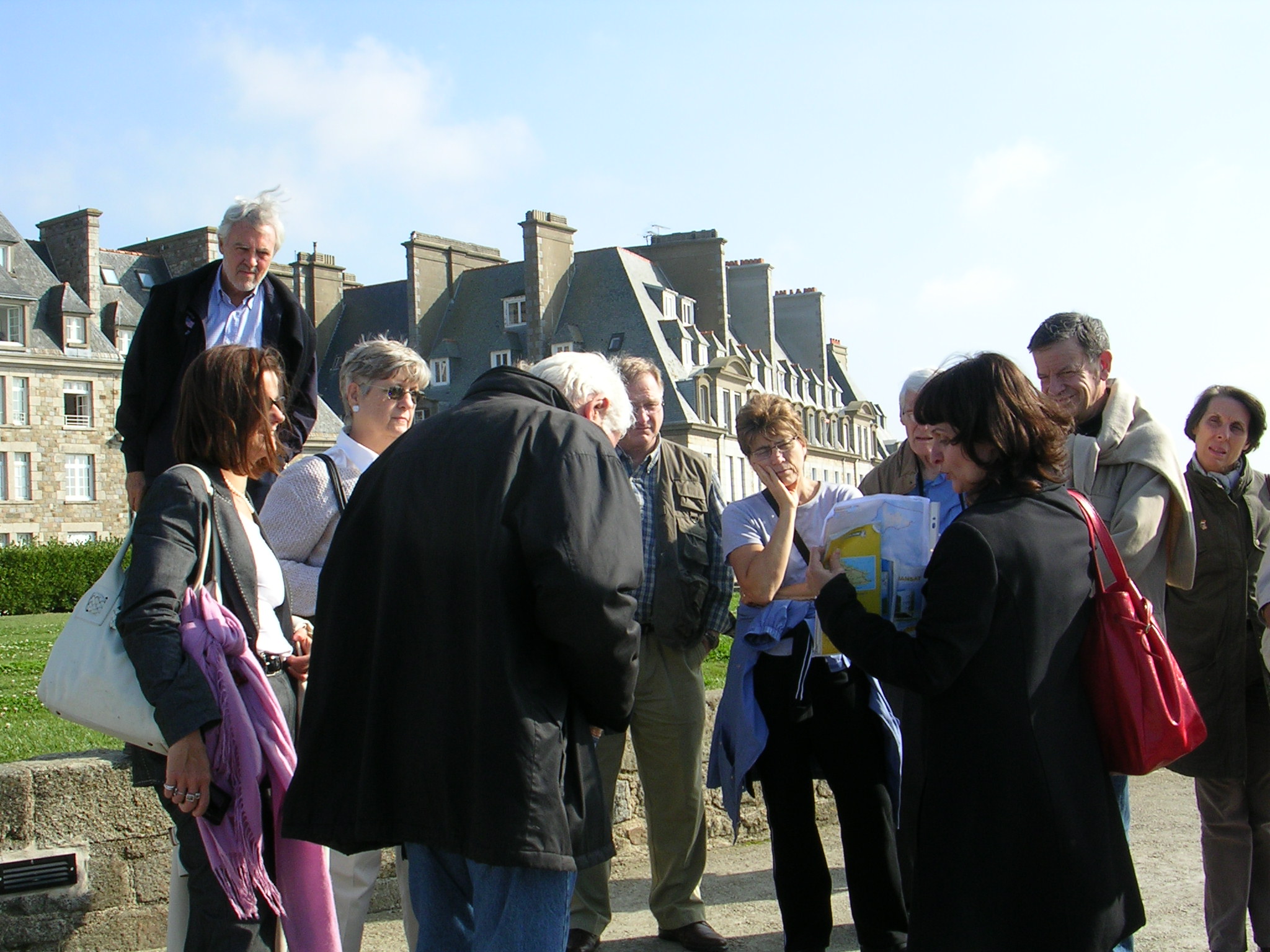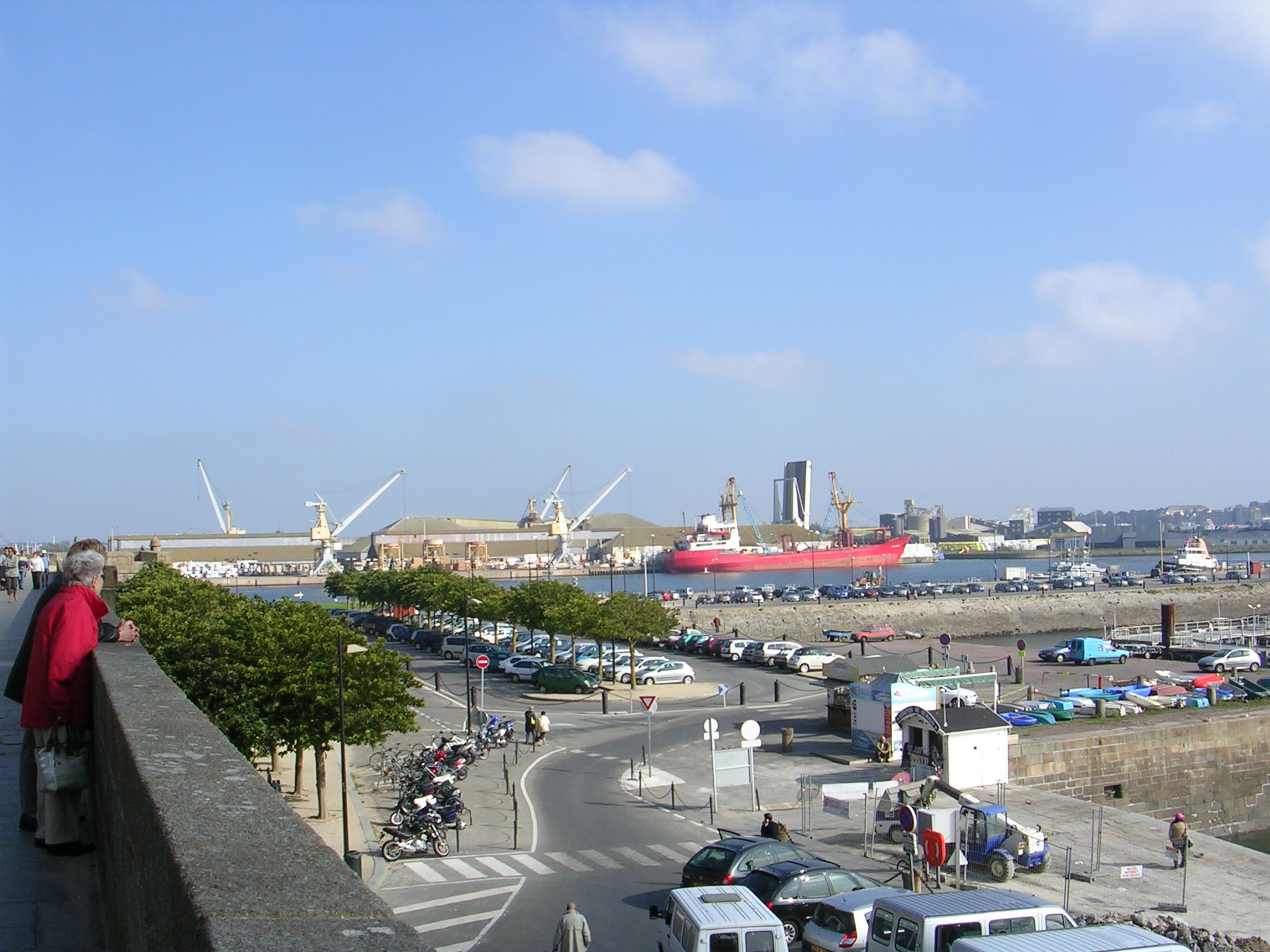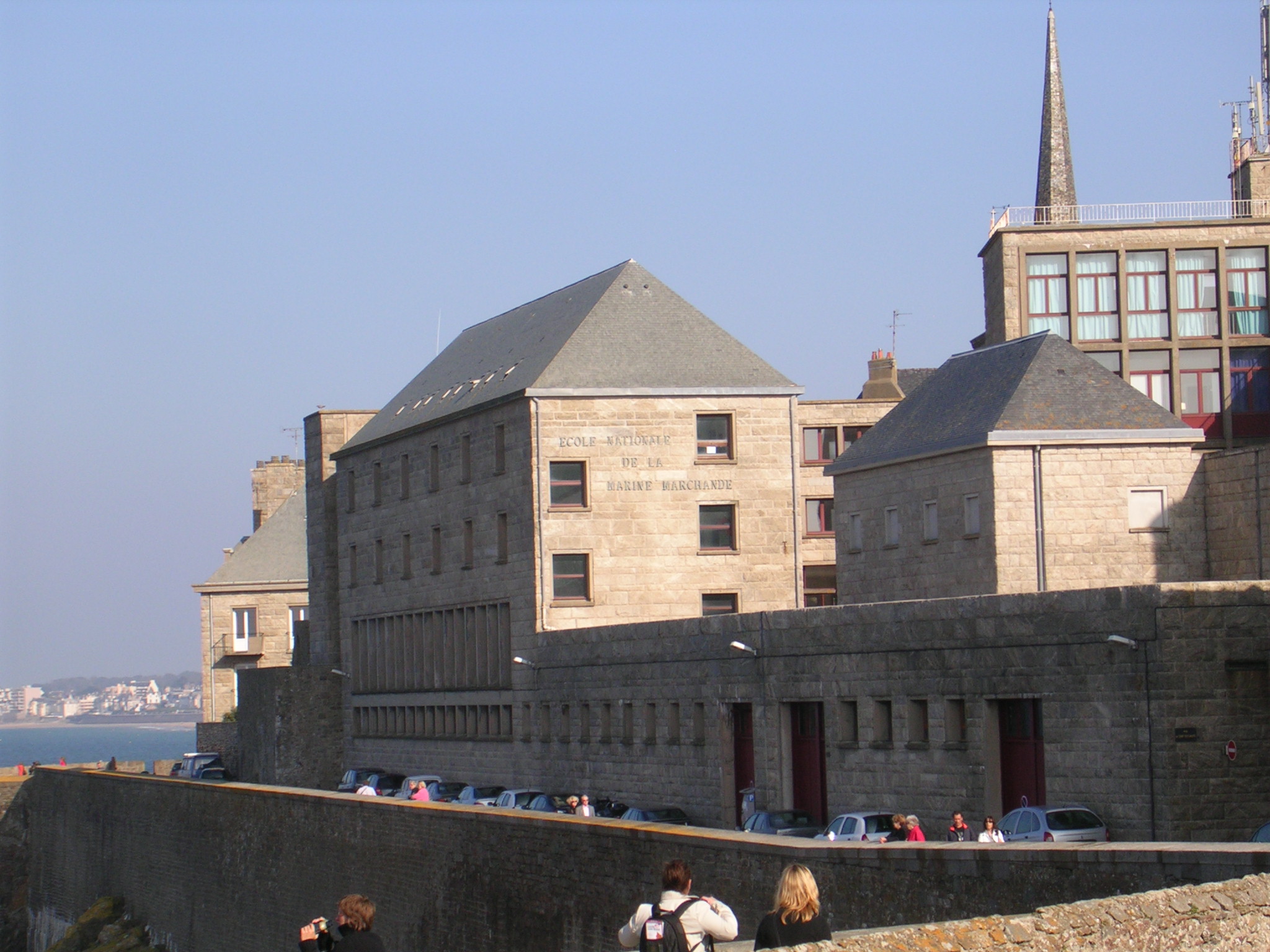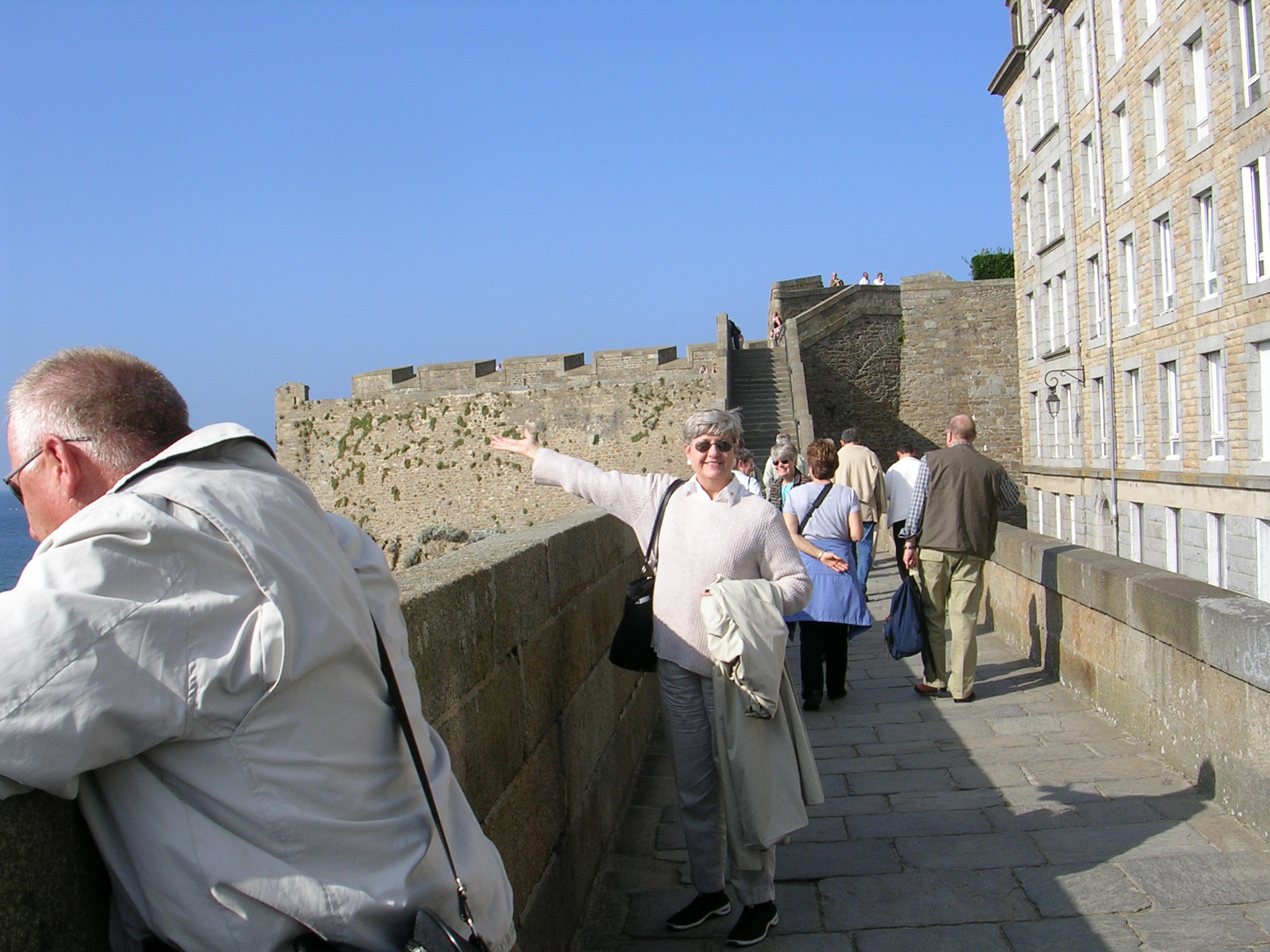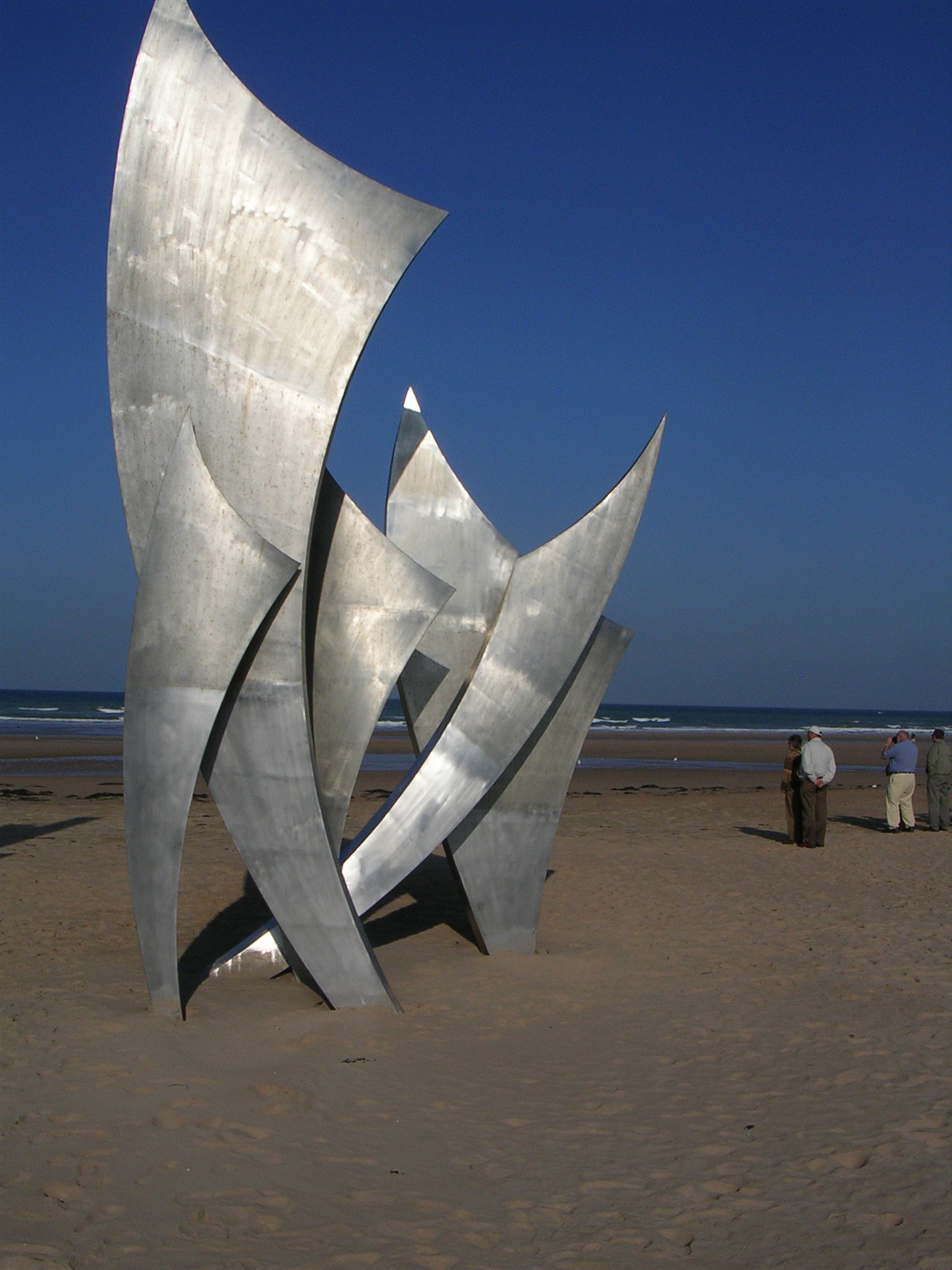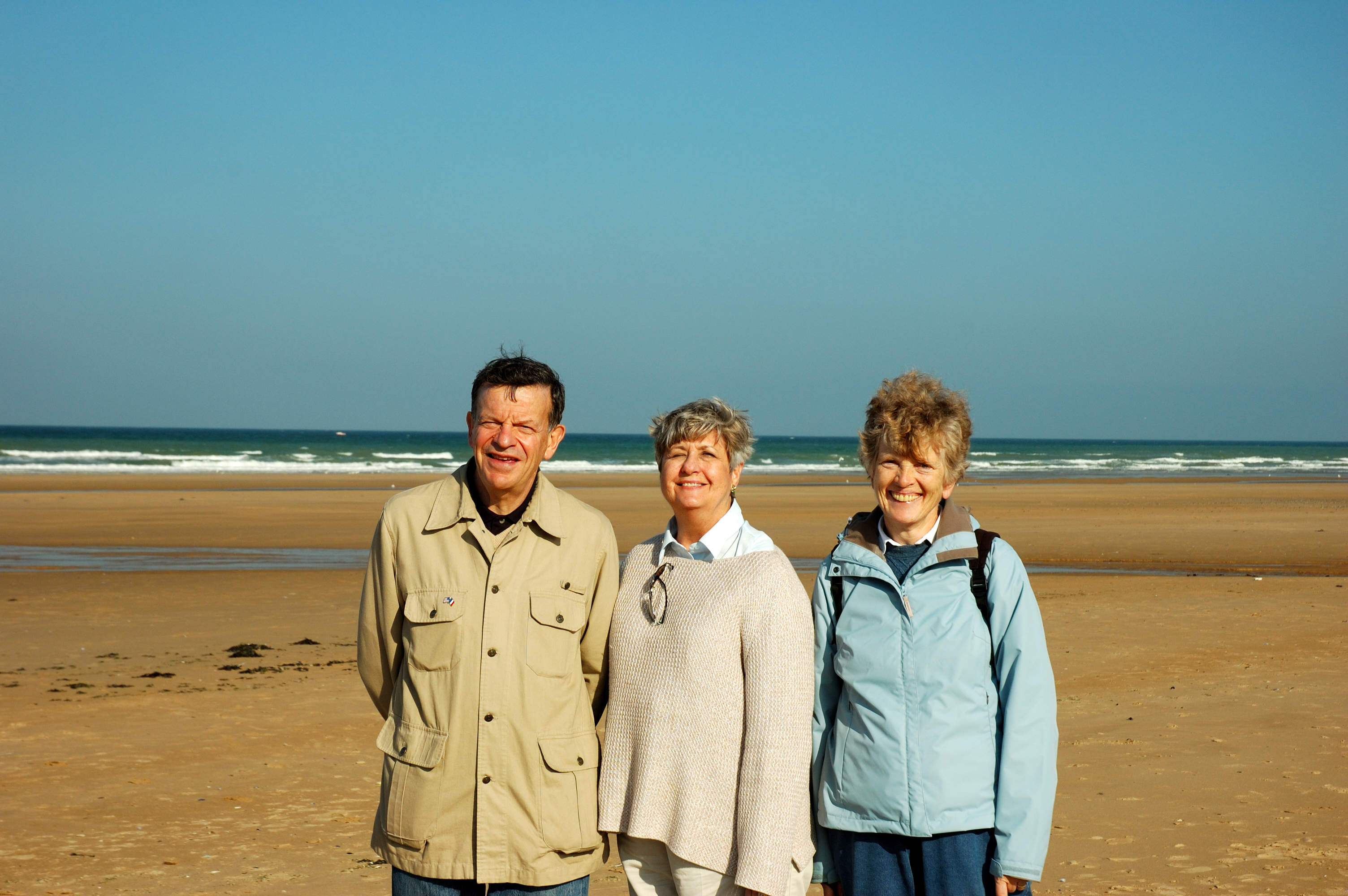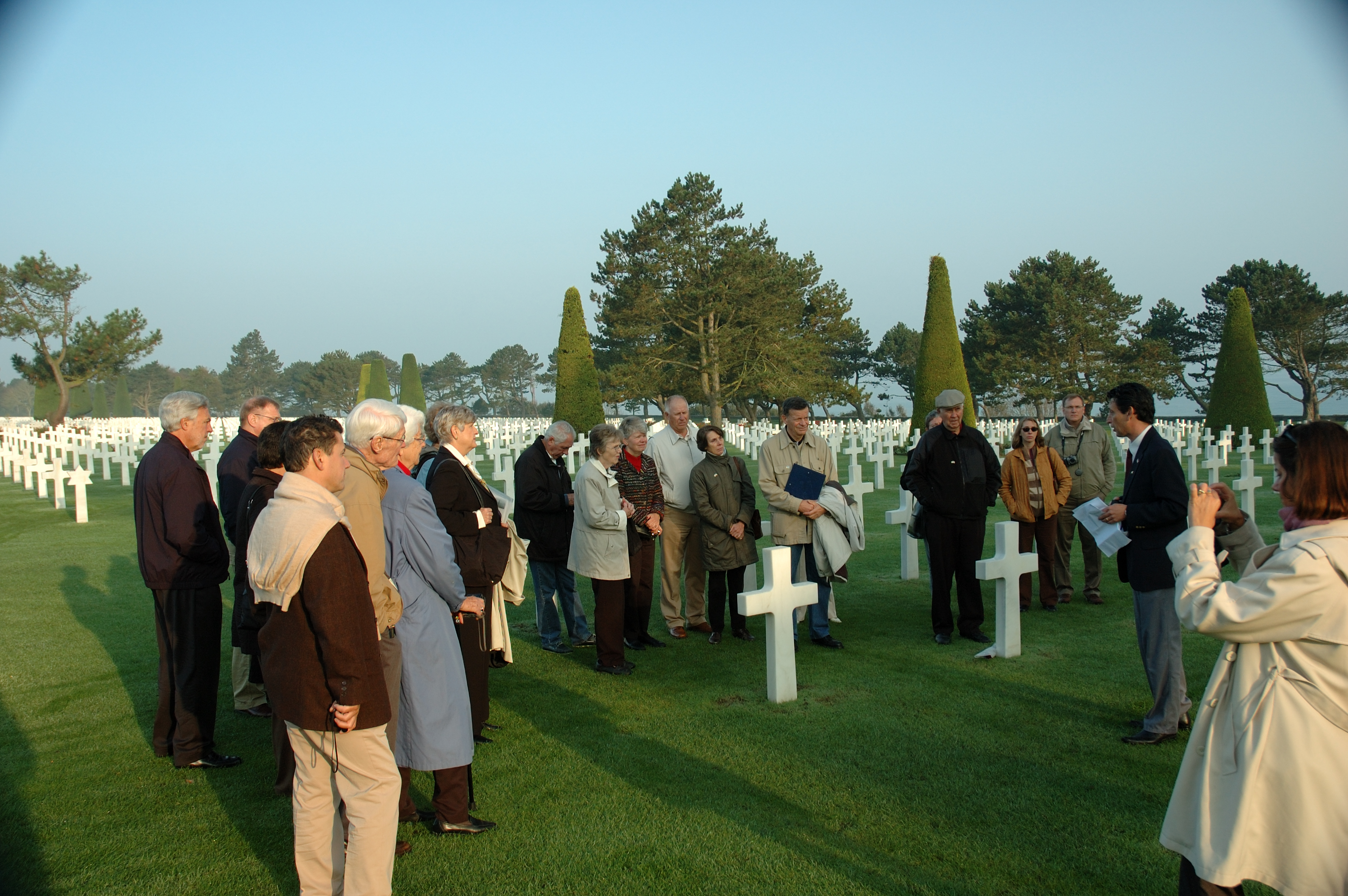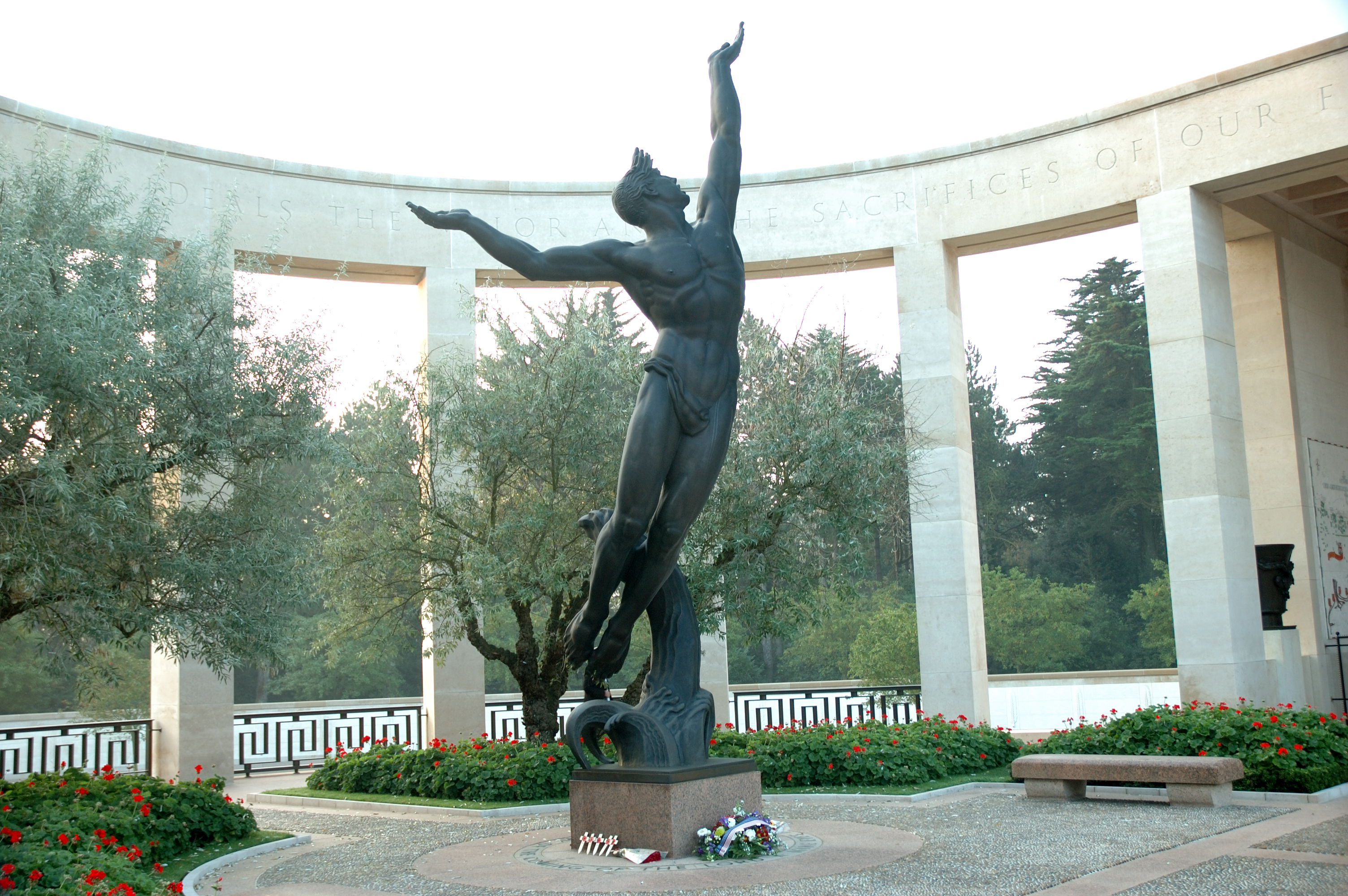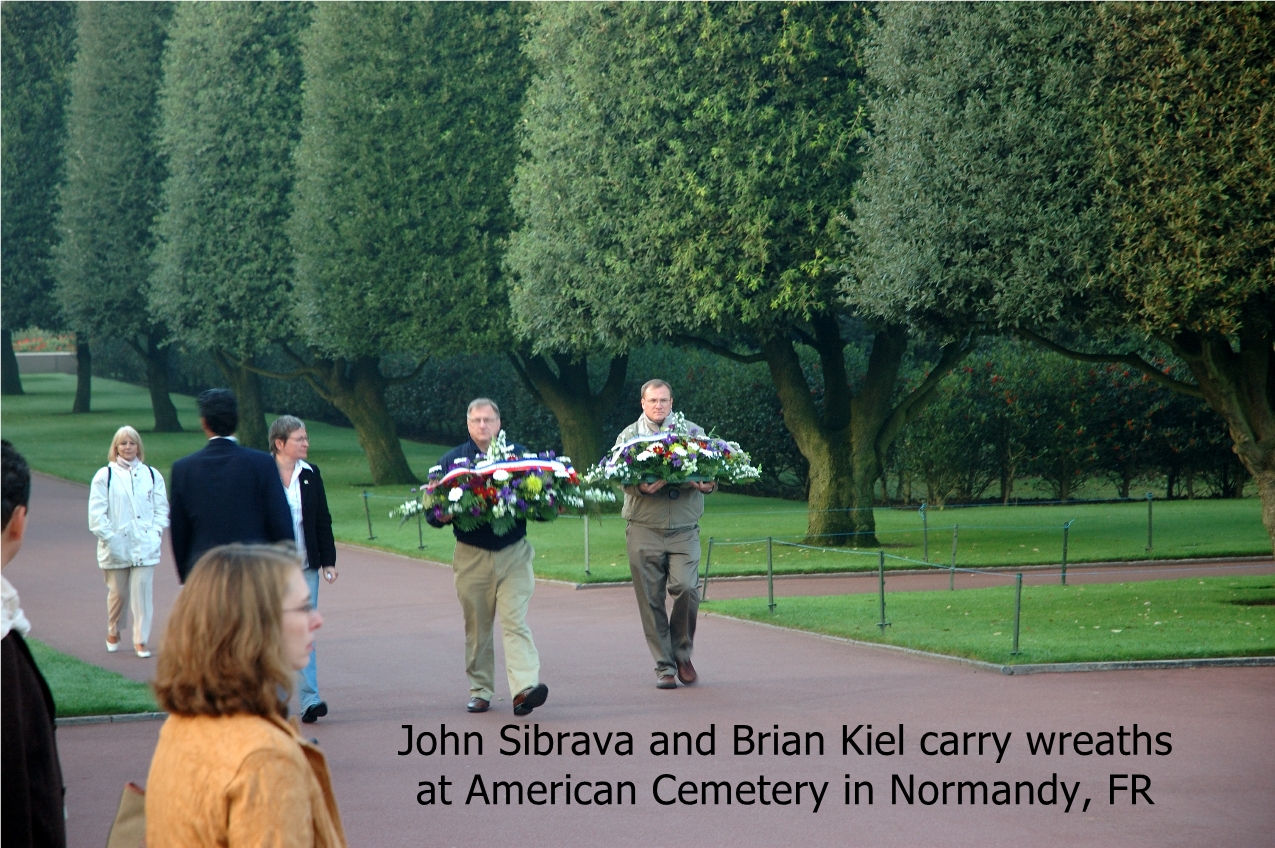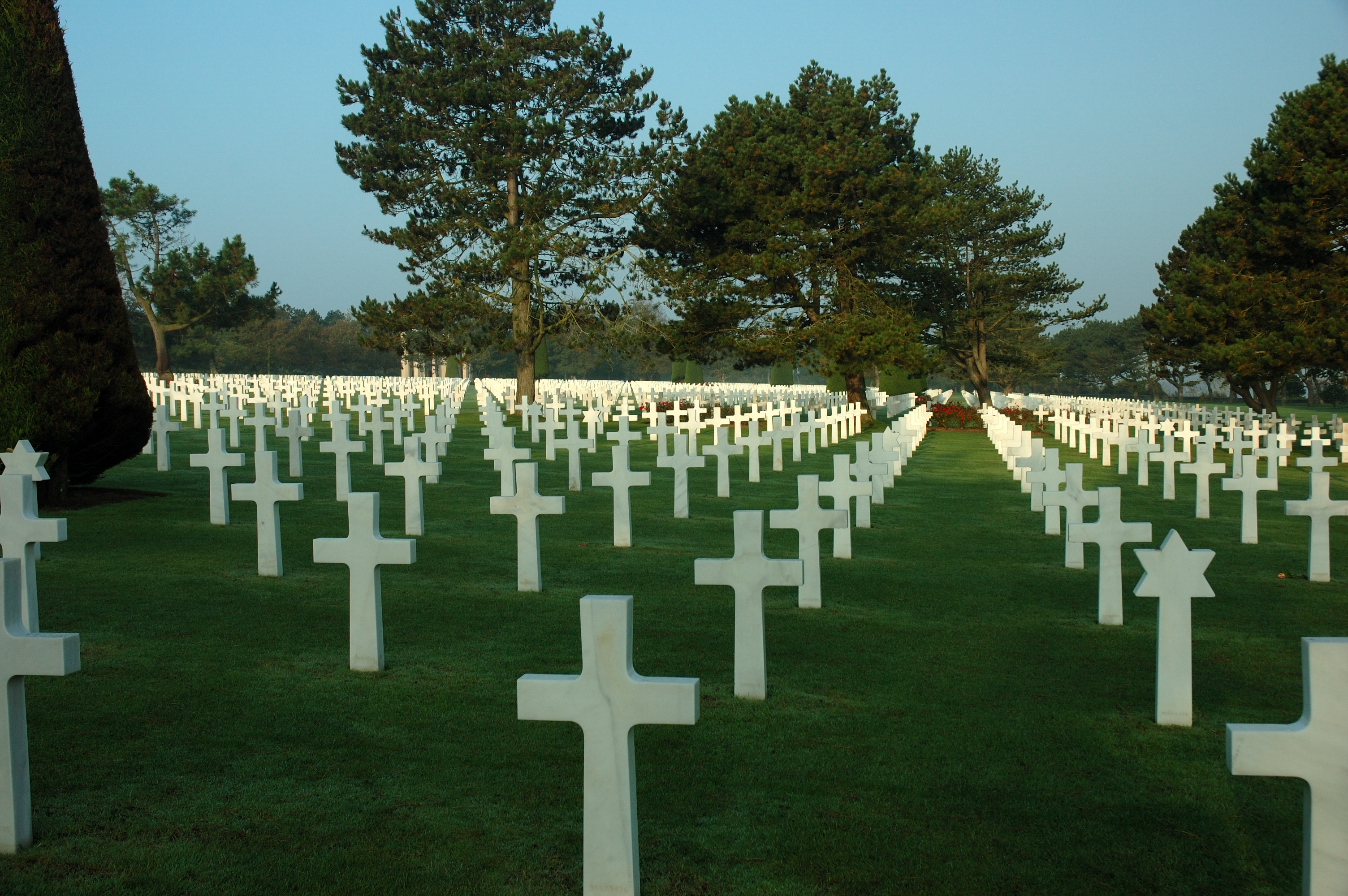 Mayor Irvana K. Wilks read at American Cemetery "Hallowed Ground" a poem-prayer she wrote for the delegation visit with between Mount Prospect and Sèvres, France
Hallowed Ground  – Poem By Irvana K. Wilks
We stand on ground made sacred by those buried here.
They gave their lives to free a country from occupation
and in that selfless act, they began a crescendo
that freed a world from a tyrant.
By laying this wreath with our friends from Sèvres,
we unite our hearts and words in this solemn
gesture performed so many times since these
brave men fought decades ago.
The soldiers who lived – their Comrades in Arms – returned
home again to be husbands, fathers, big brothers, teachers,
poets, farmers, doctors, builders, lawyers, athletes, mentors.
This wreath speaks to our appreciation for the sacrifices made.
A wreath symbolizes a circle of life uniting humanity. It stands
for the fields of flowers never returned to by those buried here.
The ribbons are like the shreds of a flag after battle. For our flag,
the red stripes speak to the blood shed in defense of liberty.
The white stripes are tears wept by mothers who lost their sons.
The blue is the sky which encircles our world. Its stars are
for fifty states, the homes these brave thousands
left to travel to their destinies.
We honor you, your lives cut short. In this act
we know the mantle of responsibility to defend liberty
has passed to our own shoulders.
And so we say in gratitude to you –
Rest in Peace – Sons of America.
* * * * * * * * * * * * * * * * * * * * * *