This page work converted to links to save space on webpage.  Click them to access each.  All have been read, presented or published.  Also included is a featured article about Arbor Day for the Illinois Department of Resources.  If any poems are used, please credit Irvana Keagy Wilks.  All are Copyrighted.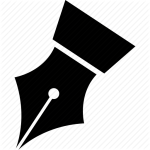 Summer Tea Poem – Published in "Short Stuff Magazine" – Summer Tea
Written for Normandy, France, American Cemetery Visit: Hallowed Ground 
Arbor Day Poem – Greenspire Littleleaf Linden
Illinois Department of Resources magazine featured Mount Prospect and its Arbor Day Celebrations. Following are links to the 3-page article in "Outdoor Illinois":
Arbor Day – MP Wilks – April 2009 – p1
Arbor Day – MP Wilks – April 2009 – p2
Arbor Day – MP Wilks – April 2009 – p3
Easter Grass – Published in Poetry Church Collection – Shrewsbury, UK
Years Remembering:  Poem written by Irvana Keagy Wilks for 9/11 Ceremony.
Prose Poem – Hot Flash:  Published in Rockford Review