With this post I hope to tell the stories of our family.  As the Aunt-Mom-Grandmother with the family Bibles, when schools assign homework on filling in branches of "family trees", I get those calls. I tell them it is complicated.
We are six siblings – halfs and full. For our parents there were multiple marriages. My mother, Anna LaVerne Guthrie, married Nolan Bomar, for love and was widowed with two sons.  She married a second man so her sons would have a father, then divorced him. My father was her third husband. My father first married Beulah then divorced her before marring my mother.  I have a sister, Jennefer Lynn who is younger than I; three half-brothers Charles Bomar, Nolan Bomar and Don Keagy; and a half-sister Betty Keagy.  I've lost Charles, Nolan and Betty. (To confuse things, Charles (Chuck) and Betty who are not related fell in love and married when Chuck returned from serving in the Merchant Marines during WII.)
My father was a farmer in Kansas, living on property homesteaded by his Swiss parents who had immigrated to Pennsylvania.  My father's name was Irvin B. Keagy.
His first wife Beulah LaRue Earlywine was part Cherokee.  Born from that marriage was my Half-Sister, Betty LaRue Keagy, and Half-Brother, Donald Joseph Keagy.  Laws at that time forced Indian children to be sent away to Indian School, but my father insisted they attend the local white schools in Valley Center, Kansas, where he paid taxes.
My Half-Sister Betty was beautiful and not discriminated against. My father was a handsome man, and his wife Beulah was beautiful too.  Half-Brother Don remembers being discriminated against.  Federal laws prevented Indians or their children from attending white school; ownership of anything without permission of a government-paid minder.  Indians were only a percent of a person.  My father would not allow such interference in his family, running afoul of petty officials, school laws and town gossips.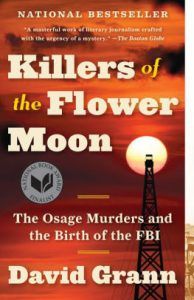 A recently published book tells of the Osage Tribe who like the Cherokee had their land stolen by the corrupt settlers in Oklahoma.  Without the wealth, it tells the story of our family. My father hated that he was related to any story about homesteading.
Until "Killers of the Flower Moon" was published, I had no way of telling family members about the similar tortures our family endured without the oil and my father's ethics. The Osage "Flower Moon" married a man who tried to murder her.
This is also the reason I do not have a birth certificate – as punishment for my father's bravery.  I was born in the farmhouse built after the land was homesteaded,  deeding the Keagy's 120 acres.
Below is a map of the United States with treaties giving properties to Tribes.  Map shows Indian Tribe lands given in Treaties – in Kansas, Oklahoma and many states.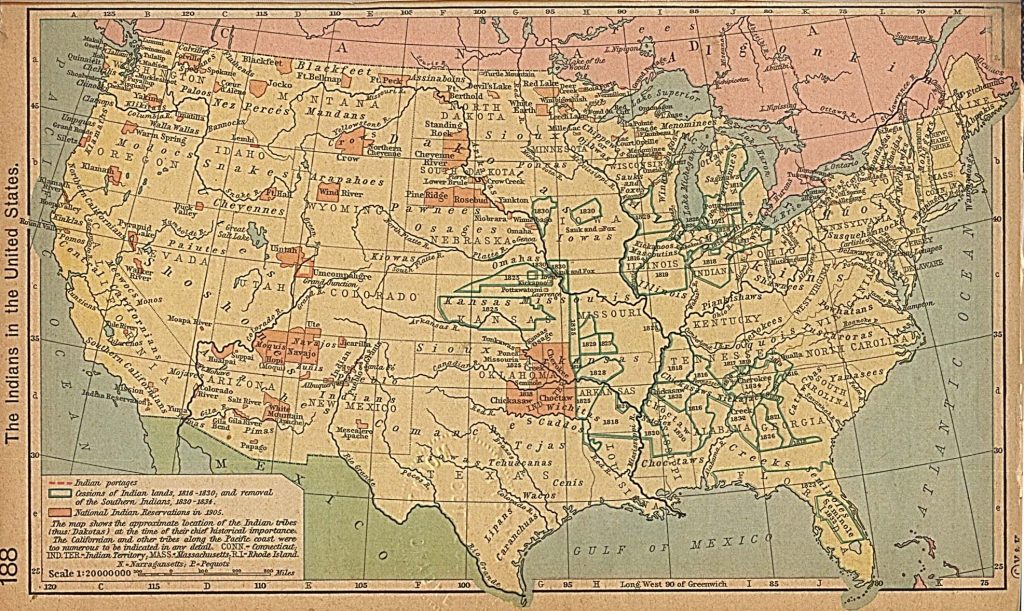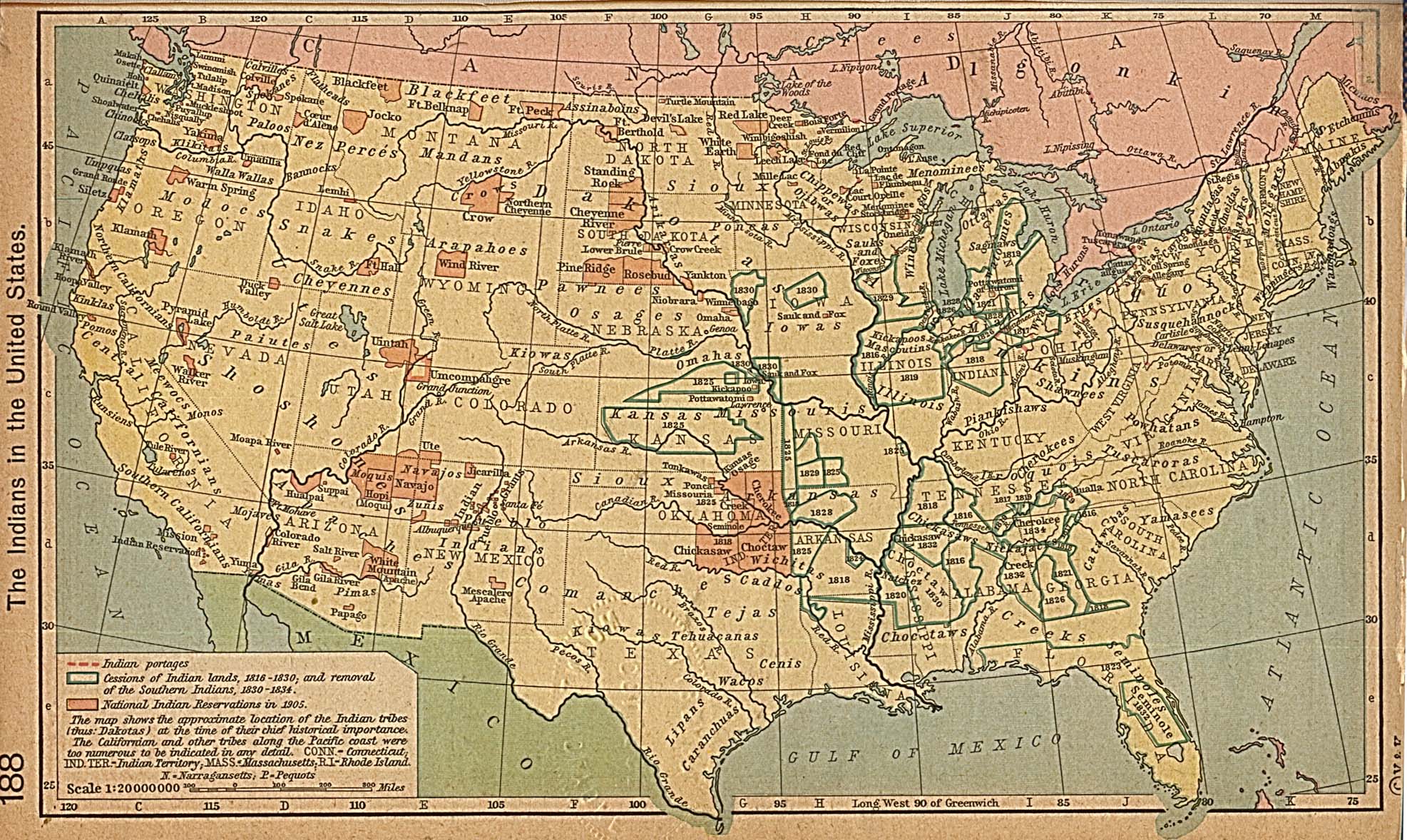 When lands were homesteaded, the U.S. Federal Government deeded to newly arrived farmers, mostly from Pennsylvania, 120 acres. Our Keagy family originally migrated from Zurich Switzerland, as the Kägy Family.
I inherited a book, handed down about her heritage: "The Kägy Book".  It was written by a "family cousin" who detailed family stories at reunions and published 100 copies in 1900 and distributed them at one of the reunions.
I had no birth certificate as punishment against my father marrying a Cherokee, divorcing her and marrying my mother. I was born on Sunday during a Memorial Weekend in the Keagy family farmhouse. As punishment against my father's first marriage to Beulah, the doctor did not record my birth for five years when I tried to go to school.
Not having a Birth Certificate meant no Grade School admittance, no Drivers Licenses issued, no Passports, no jobs, no college without multiple "Proof of Birth" papers. 
I was the butt of jokes and town gossip. As a child I was clueless about the whispers, the family arguments, an uncle disavowing my father, the never-ceasing spying on us from a Methodist church. My father deed an acer of our farm to the Methodist church. A neighbor woman named Sibel Cary came to our house and blackmailed my parents because of their divorces into giving the "church" the valuable land.  My mother and father argued about but gave in. It was torture for me, but I had to attend weekly bible class, choir, Sunday church. My parents would never go, but insisted my Sister and I walk up the road to the church, no matter the weather. It was there Sibel and others got their gossip stories — who came, who left our farmhouse.
It was a childhod torture having the church so close with the mean gossips and spies. Sibel would preach how awful my parents were – she hated us. I had to attend Valley Center school with her son, Larry.  We were in the first class of a town boom following WWII.  Looking back I wonder why she was jealous of our family.  Also the party-line phone system allowed others to listen in on phone calls with our distinctive two rings.